Tsurugaoka Hachimangu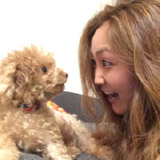 2016.11.11
Tsurugaoka Hachimangu originated from the ceremonial transference of a divided tutelary deity of Iwashimizu Hachimangu Shrine In Kyoto, to Yuigo Tsurugaoka, in 1063 by Minamoto Yoriyoshi and its appellation was Tsurugaoka wakamiya. In 1180, the descendant Minamoto no Yoritomo moved the shrine to its current site. In 1191, he set the shrine as the centre of the Kamakura Bakufu Government,
and also modelled it into the present arrangement-the Jogu shrine on top of the stone steps and the Wakamiya Shrine at the bottom, due to a fire that occurred in the shrine.
From the top of the stone steps you can look down on the entire city of Kamakura including Wakamiya-Ooji.
鶴岡八幡宮(Tsurugaoka Hachimangu)
ADDRESS : 〒248-8588 2-1-31 Yukinoshita kamakura-shi, Kanagawa
TEL : 0467-22-0315
URL : https://www.hachimangu.or.jp