The festival of the patron god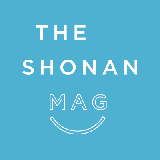 Shonan Mag EDITOR
| Writer
2016.09.09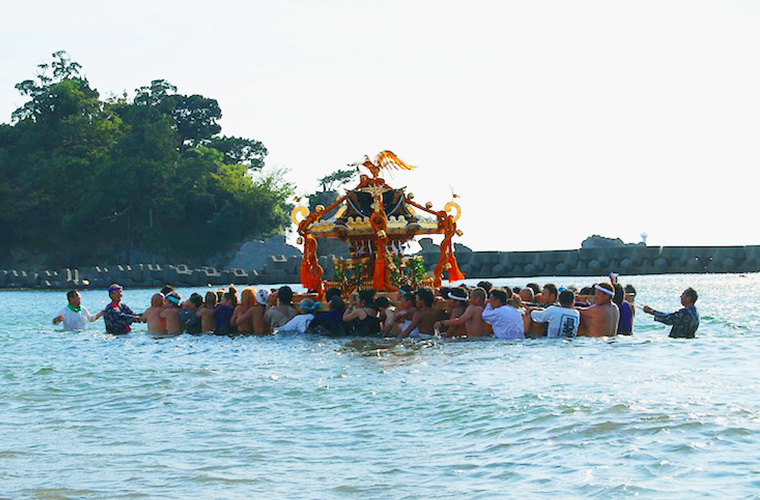 When the summer ends in Japan, beachgoers disappear from the Shonan area and it returns to normal.
However, the midsummer for residents in the area around Morito is upcoming in September.
The festival of the patron god for the Hayama area is held at Morito shrine on the 7th , 8th of September.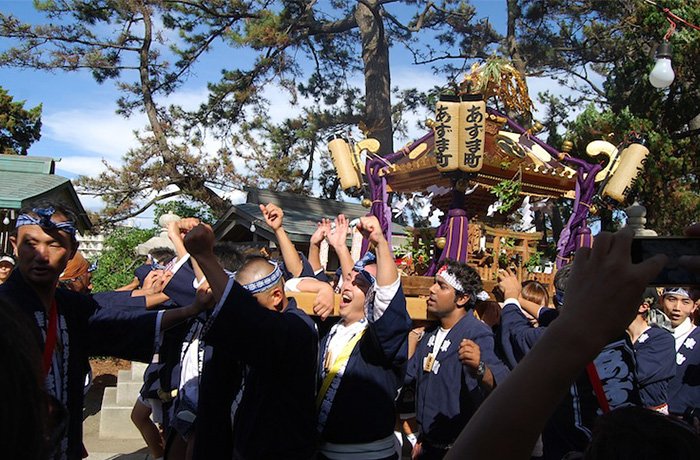 Although the festival will be held over the weekend, it will attract lots of people who like both festivals and divine palanquins, called Mikoshi in Japanese.
The sight is very dynamic, with five different neighborhood associations carrying their own Mikoshi through the town.
The size and decorations of the Mikoshi are very individual, even how they cheer is different too.
So, even without physically participating in the Mikoshi, we can promise that you will enjoy watching it.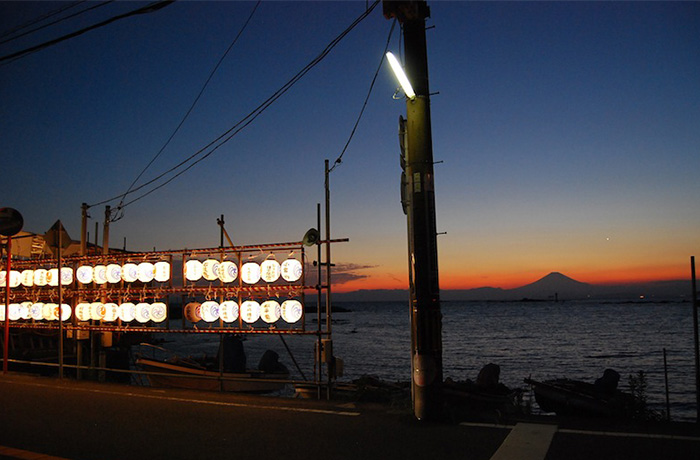 The highlight of this festival is when the Mikoshi are taken into the sea.
It is so exciting to watch the people carry the heavy Mikoshi into the water, with the sea level deeper than you think. So, it is breathtaking when big waves arrive.
This is the festival of Shonan isn't it ?
I have been participating in this festival every year, for 5 years, but I am always blown away by its performance and filled with happiness to live in this town.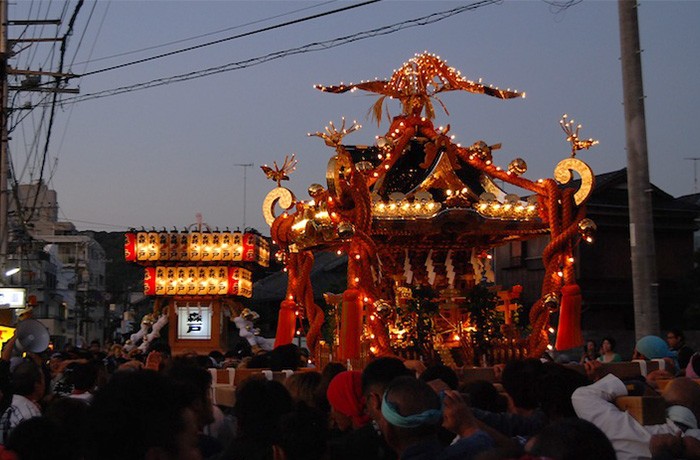 If you have a chance to come and join this festival, please don't miss various outdoor vendors such as "goldfish scooping" and "peddlers", as well as drink vendors.
Both on the 7th and 8th of September, there will be sideshows in the shrine.
I was able to see a powerful performance of Wadaiko (Japanese drum) last year.
It's become cooler and it seems that the summer ends earlier than normal.
How about saying good-bye to summer either by participating in, or watching the festival at Morito shrine in Hayama?